Books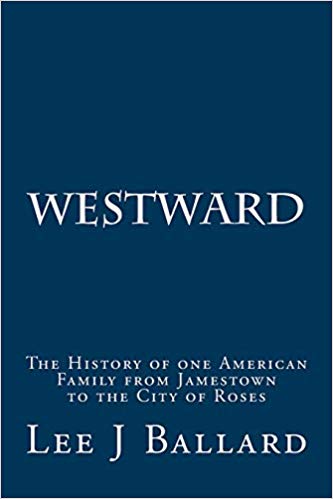 Westward: The History of One American Family from Jamestown to the City of Roses
What does it mean to be an American? Westward attempts an answer to that question by exploring the lives of common Americans from the founding of Jamestown to the Vanport, Oregon, flood of 1948. Based on the ancestry of the author's grandmother, Wilda Alverda Bowman Ballard, Westward follows one thread of the American tapestry back to the earliest English and German-speaking immigrants who braved the uncertain Atlantic Ocean in hopes of beginning new lives in North America. Moving forward to the time of the French and Indian War and the struggle for independence, Wilda's ancestors found themselves in the middle of bloody conflicts. They pushed westward into western Pennsylvania, the Shenandoah Valley, and the Old Northwest in the early nineteenth century. By the coming of the Civil War, they had begun to put down deep roots in the fertile soil of eastern Iowa. Finally, during the uncertain days of World War II, Wilda and her family made that fateful choice, as her ancestors before her, and moved further west to Portland, Oregon, where she built ships for the war and began putting down roots once again. This book contains the history and genealogy of the Bowmans, Heils, Goodwins, Snoebergers, Pooles, and Keisters who settled eastern Iowa in the mid-nineteenth century, and the Zooks and Gilliams who settle Ohio and Indiana in the years following the War of 1812. Includes Wilda's complete memoirs.
Get it at . . .
---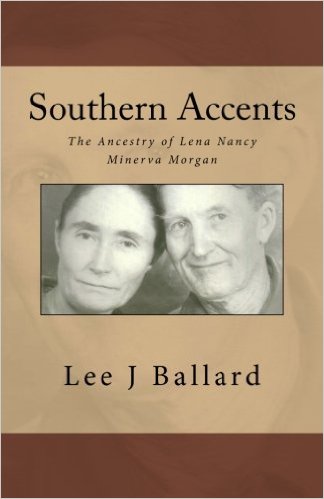 Southern Accents: The Ancestry of Lena Nancy Minerva Morgan
In this timely exploration of Southern genealogy and history, Lee traces the ancestry of one of his great-grandmothers, Lena Morgan. Starting in Scotland and pre-Revolutionary Carolinas, the extended clans of Morgans, Hares, Champions, and Wests moved to Alabama just after the War of 1812. In the Antebellum period, these pioneering families hacked a living out of the pines and hills of Wilcox, Clarke and Marengo counties. A great number of them went off to fight for their Southern heritage. When they returned, they found a world completely changed. Through the violence of the late nineteenth century, the family pressed on, until, in 1929, Lena and her husband moved to Texas.
Get it at . . .
---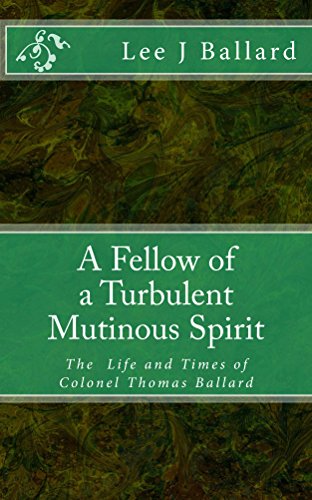 A Fellow of a Turbulent Mutinous Spirit: The Life and Times of Colonel Thomas Ballard
Born just twenty-two years after the founding of Jamestown--England's first successful colony in North American--Thomas Ballard (1630-1689) lived in an uncertain time. Thomas was a Virginia clerk, lawyer, militia commander, sheriff, politician and shrewd businessman capable of navigating the turbulent waters of a colony beset with dangers. As a work of genealogy and history, this volume documents the major events of Thomas Ballard's life as it relates to the major issues of the day.
Get it at . . .